With clients across the Philadelphia area, Concihairge Regional Stylists provide hair service to women with all types of styling needs - from local celebrities and corporate executives who needed to exemplify the best in style and sophistication to stay at home moms who can't find time to get to the salon between soccer, school, dinner and ballet. These are just a sampling of the things they have to say about our stylists: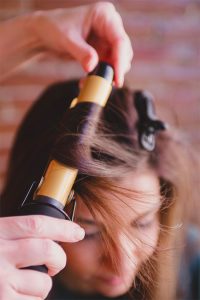 "As a working mom getting my hair done at home is a lifesaver! No more missed Saturday mornings with my kids or half days at salons during the week. My girls get their hair cut while I process. I always get compliments on my hair and have referred her to several repeat customers. Highly recommend." - Cindy H. 
"Stephanie and the Concihairge team are professional, talented, and highly-skilled stylists.  I have used their services for hair-cuts, colors, toners and also the Lasio Keratin treatment (life-changing)!  Every experience has been fabulous!  And its great to be in the comfort of my own home...I'm able to work from home, catch up on my favorite TV show's, and spend time with my kids without having to pay a sitter.   I highly recommend Stephanie and her team!" - Nora D. 
"As a busy mom, it is such a luxury to have your hair done in the comfort of home. Especially by such an exceptional stylist and colorist!! I've been with Concihairge for more than 5 years and I have never been disappointed. The Concihairge team's warmth and positive personality only enhance the experience. Once you try this service you'll never want to go back to a salon again!!" - Claire D. 
"This service is amazing. My stylist was so patient and took her time getting my highlights and color perfect and the cut was exactly what I wanted. And, it was so nice to have it all done in the comfort and convenience of my own home. She is my go-to stylist for hair from now on. Thank you again!" - Jennifer J. 
"Concihairge is simply the best. She takes her work seriously which is obvious through the end product. She has a great range of style, able to cater to those who want a classic look and to those who are looking for the most modern style. She also cares about her clients and has a heart of gold. You will not regret trusting her with your hair." - Meredith R. 
"Stephanie is a fantastic hair dresser! It is so nice to have someone make you look and feel amazing in the comfort of your own home. This was especially nice after have a child when you feel like you can't make it out of the house! She took care of me for 5 years and miss her dearly since we moved! I highly recommend her to anyone!" - Michelle M.  
"Stephanie is fabulous! I'm a military wife, so trying to find a hairstylist every three years is frustrating, but I was absolutely blessed to have found Stephanie. After I had our son, she was so accommodating - I was nursing a newborn while she worked on my hair!! LOVE HER!" - Joelle L. 
You couldn't ask for a more professional, personable, patient, and kind woman to give you the perfect do! Stephanie is truly a gem and great at what she does. Want to save time, and get that salon experience in the comfort of your own home? Book your next appointment, you'll be hooked! - Jennifer H.  
"I highly recommend Concihairge for your hair styling needs! I've now had my hair cut and colored--at home!!--more than a dozen times and I have been very pleased with the results. And, I should note, I'm *very* particular about my hair and hair stylists!" - Carson O.